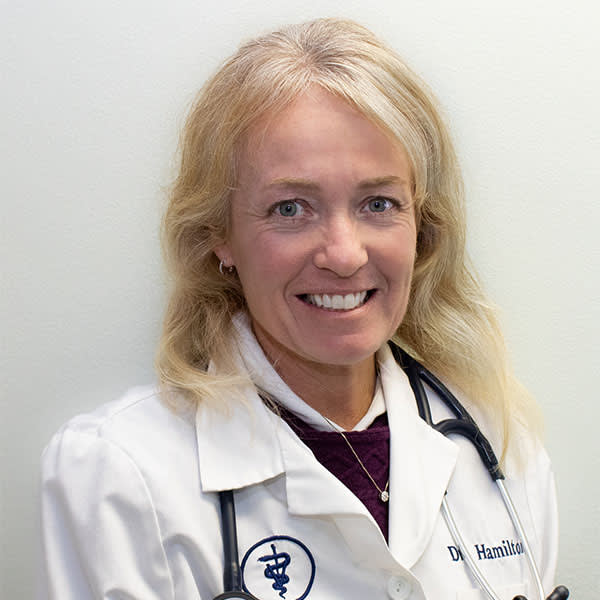 Dr. Debbie Hamilton
Dr. Debbie Hamilton, a Cleveland native, attended Michigan State University for her undergraduate degree in Zoology and obtained her Doctorate of Veterinary Medicine from The Ohio State University in 1997. Dr. Hamilton has been a full-time associate veterinarian at the practice since graduation. 
Her veterinary interests include preventative medicine, internal medicine, and dentistry. Dr. Hamilton is a member of the American Veterinary Medical Association and the Michigan Veterinary Medical Association. She is married to Bill and they have two daughters, Rachel and Emily. 
Their family dog is a rescue Boxer named Chance. Dr. Hamilton is an avid sports fan and enjoys boating, travelling, and family time.