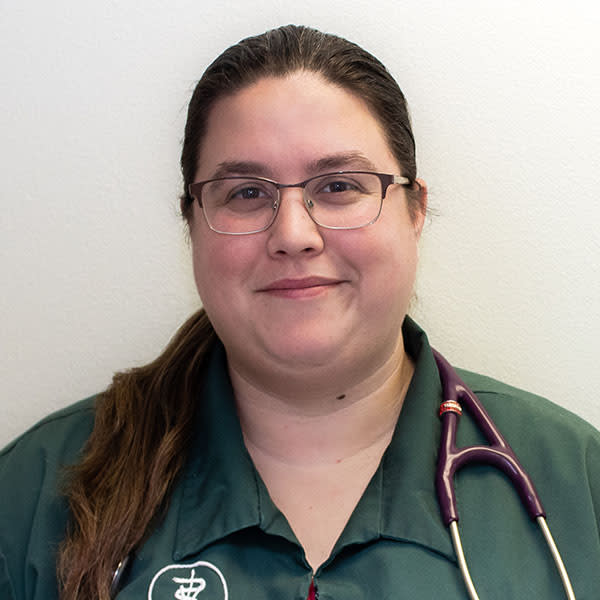 Dr. Lizz Reinke
Dr. Lizz Reinke is originally from the Kalamazoo area. She obtained her Doctorate of Veterinary Medicine from Michigan State University in 2017. She also obtained training in Acupuncture for animals at the Chi Institute in Florida; and Chiropractic Care for animals at Options for Animals in Kansas. 
Using these alternative medicine practices, as well as traditional western veterinary medicine, she provides a well-rounded approach to her care for animals. Dr. Lizz is a member of the American Veterinary Medical Association, the Michigan Veterinary Medical Association, and the International Veterinary Chiropractic Association. She joins us from a mixed animal practice in Sanilac where she was an Associate Veterinarian. She is married to Tim and they have a loving malamute, Mora, and a spunky kitten, Honey. 
Dr. Lizz loves the outdoors especially being in the UP, country music, and horseback riding.